How the Jayhawk (helicopter) got its name
A U.S. Coast Guard search and rescue aircraft shares a name with our mythical mascot.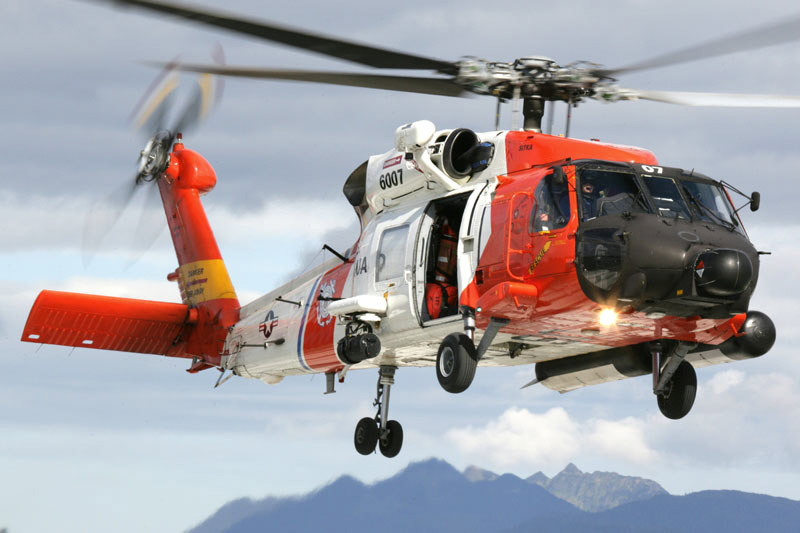 We here at Kansas Alumni have searched for years—decades, actually—to unearth the story behind how the Sikorsky MH-60T Jayhawk, the U.S. Coast Guard's lifesaving search and rescue helicopter, got its name. Crickets.
Until, that is, the recent emergence of an email chain among a handful of alumni, one of whom had reached a Sikorsky vice president who found in the Sikorsky Archives a 1989 newsletter announcing that Janice Silves, a marine science technician 2nd Class stationed in Huntington, West Virginia, had won the Coast Guard's contest to name the new helicopter that at the time carried the model identifier HH-60J.
As the new model was based on the Navy's Seahawk helicopter, Silves played on the "J" to come up with "Jayhawk" for the fleet's newest medium-range recovery helicopter. The Sikorsky News quotes project manager Capt. Jerald Heinz as noting that Jayhawk "stands for perseverance, dedication and the will to succeed. It also exemplifies the men and women of the Coast Guard today."
Photo courtesy of the Coast Guard Aviation Association