KU's new varsity esports team competes in League of Legends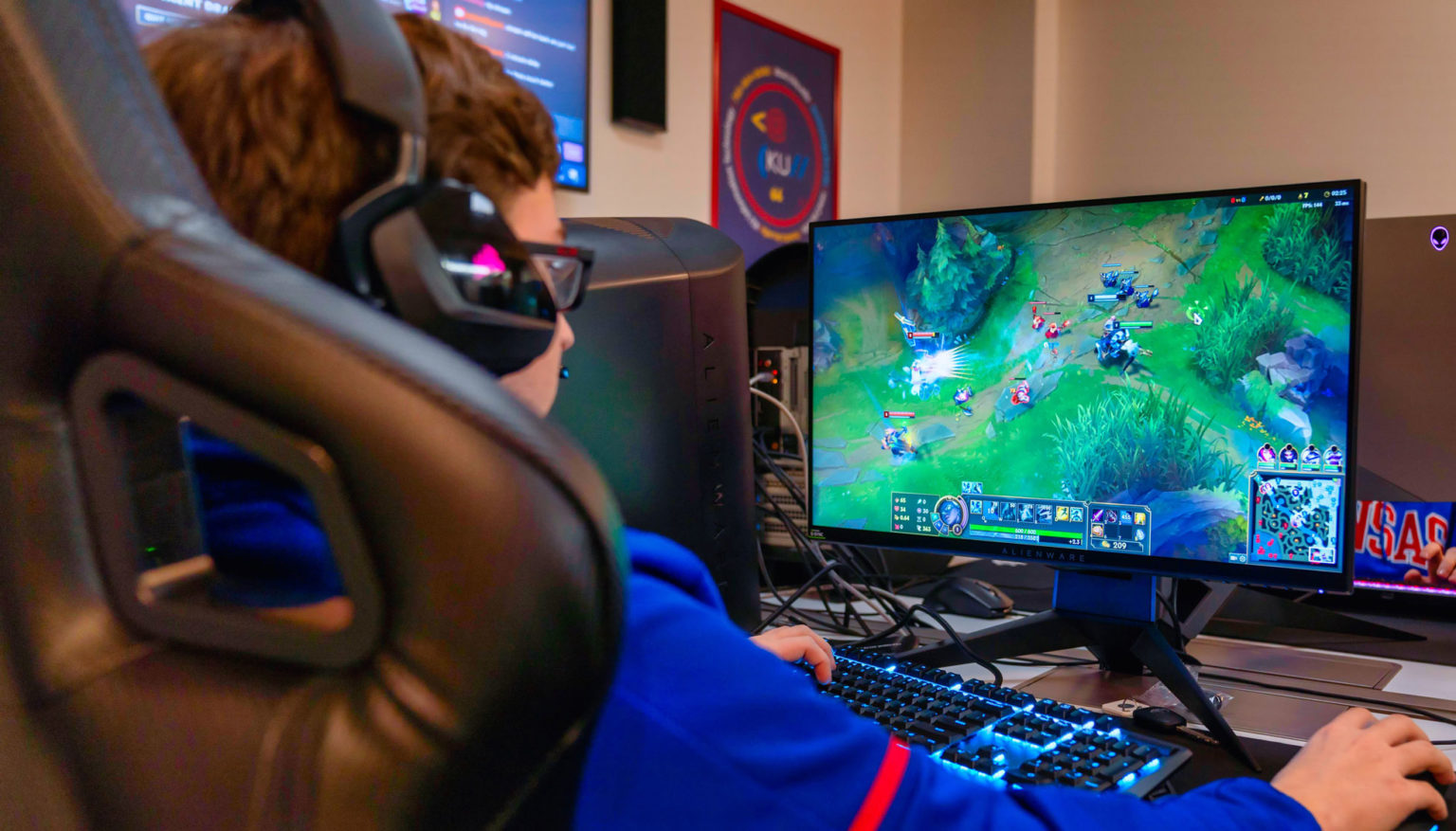 Walk through the KU Memorial Union and you could easily miss it, but a recently renovated room houses the University's newest team.
Trade images of bouncing balls, athletic wear and gym shoes for keyboards, headsets and the latest technology from Dell. In November 2019, KU announced the formation of a varsity Jayhawk Esports team.
Esports is a rapidly growing industry that offers few barriers to entry: Just as you need only a ball and a hoop to play basketball, you need only a computer to play the same game as the professionals. And with the advent of streaming services such as Twitch, players can stream their games to the world.
Professional esports teams are set up in a variety of ways. Some maintain different player rosters for individual games, all under the same team name (like Kansas Athletics). Other video games have professional leagues owned and operated by the game's publishers.
Esports at KU began the way it has at most universities, with a club. KU Gaming Community has been a part of the University since fall 2015. Players in the student-run club compete against one another and other club teams, online and at tournaments. The club continues to be active and was a key part of launching the varsity team.
The varsity team represents another step up in institutional support for esports. After the launch, the team joined the National Association of Collegiate Esports (NACE), a nonprofit membership association with more than 175 member schools. NACE officially recognizes and supports its college esports teams as varsity-level athletic programs.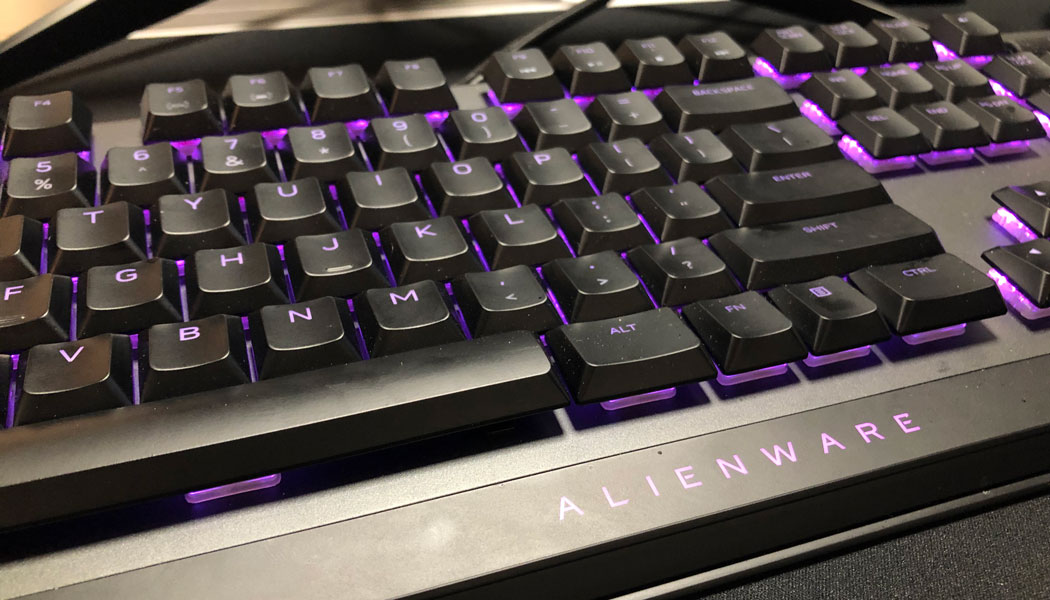 Michelle Compton-Muñoz, g'15, associate director of marketing, media and programs for the KU Memorial Union, now coaches Jayhawk Esports. She has overseen the team from the idea to launch to competing against other universities.
"My department already works with lots of different student programs," she says. "To us, this was another demographic of students that we could provide institutional support. We also saw esports continuing to grow at peer institutions and wanted to help."
For now, Jayhawk Esports has one team, competing in League of Legends, with plans to add another in the future. League of Legends is one of the most popular games in the world, with professional tournaments touting million-dollar prizes and drawing millions of viewers. It also includes a large group of NACE-member colleges that compete in a program organized by the game's developer, Riot Games.
After laying the groundwork for the team, Compton-Muñoz opened up applications. 
"We did an open call for the team. Students submitted their in-game stats, and I had club members help me go through the applicants," she says. "We then invited the top 20 to participate in a tryout weekend. Each candidate also interviewed with me so I could learn more about their academics, their future plans, and how well they could work on a team."
The team was announced in December, with six students whose majors include biochemistry, finance, mechanical engineering and computer science.
Soon after the announcement, Compton-Muñoz began hearing from interested alumni, including Chris Harris, '09. By day, he works at Cerner. By night, he owns an amateur esports team of his own. When he heard the news, he volunteered to help coach the team at his alma mater.
"Chris has been really awesome with the technical aspect of coaching," Compton-Muñoz says. "I focus more on the program and player development side while he does the in-game side."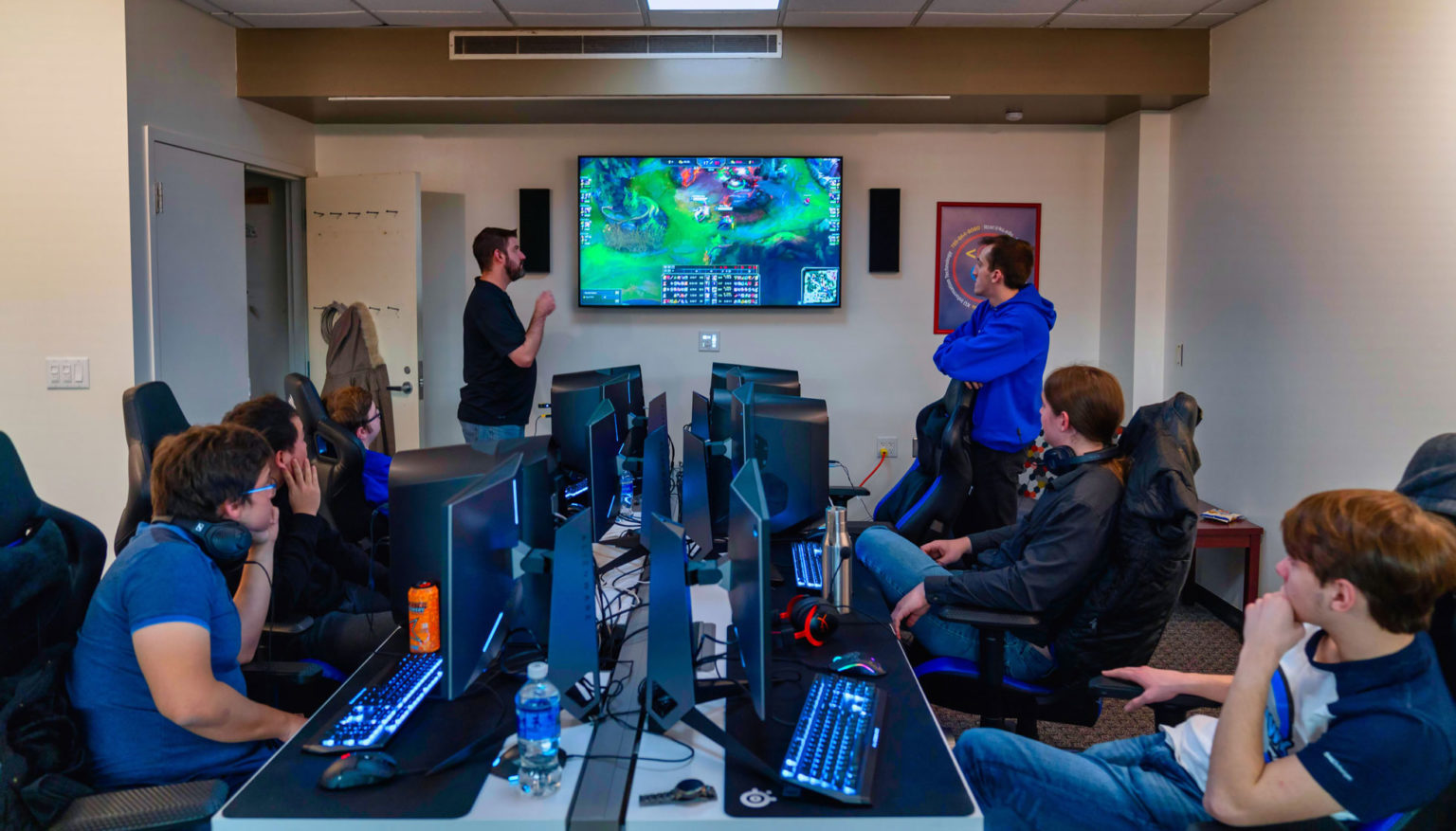 Team members practice and compete in a room on the third floor of the Kansas Union, nestled between the food court and KJHK student radio. Each player has his own station, where the chair's position and the computer's mouse sensitivity suit each player's preferences.  
"The space has been open for about two months; the Union made it happen so fast," she says. "KU Information Technology has a partnership with Dell and has been a huge help with the equipment."
The partnership with Dell has even landed Jayhawk Esports some extras to try out. The team uses a Dell Canvas, a 27-inch touchscreen monitor to review gameplay as a team during practices.
For now, Jayhawk Esports practices on Tuesdays and Wednesdays and competes online on Saturdays against another schools. And plans for growth are in the works: Across campus at the Burge Union, the basement sits unfinished as the future home for multiple student programs, including esports. Design is nearly complete, and the addition is scheduled to open in spring 2021.
"We're calling it 'esports arena,'" Compton-Muñoz says. "Our ideal situation is 16 to 24 computers, with space for the team and for KU students: for the club and those trying to make the team. We'd like to be able to host other schools for in-person competitions, and add a second team to play Overwatch by then."
Weekly competitions pit KU against universities that include Iowa, Lindenwood and Indiana-Purdue at Indianapolis. Allen Field House might not be filled with 16,300 of the faithful watching KU vs. Kansas State in League of Legends anytime soon, but Jayhawk Esports is sure to attract KU fans of its own.