"Rock Chalk Suite" honors KU basketball greats
Jazz at Lincoln Center releases suite commissioned by Lied
After Kansas Alumni ran a 2018 cover story on the "Rock Chalk Suite" written and performed by Wynton Marsalis' Jazz at Lincoln Center Orchestra to honor 15 Kansas basketball legends and celebrate the Lied Center of Kansas' 25thanniversary, readers called and wrote to ask, "Where can I get a recording?"
The answer: nowhere. Until now.
Later this month Blue Engine Records will release "Rock Chalk Suite, A Love Letter to Basketball from the Jazz at Lincoln Center Orchestra with Wynton Marsalis." The $15 CD is available exclusively from the Lied Center March 23; preorders are being accepted now at lied.ku.edu/rockchalk.
The studio recording was made over three days in April 2019 at Jazz at Lincoln Center's New York City headquarters, according to Derek Kwan, Lied Center director.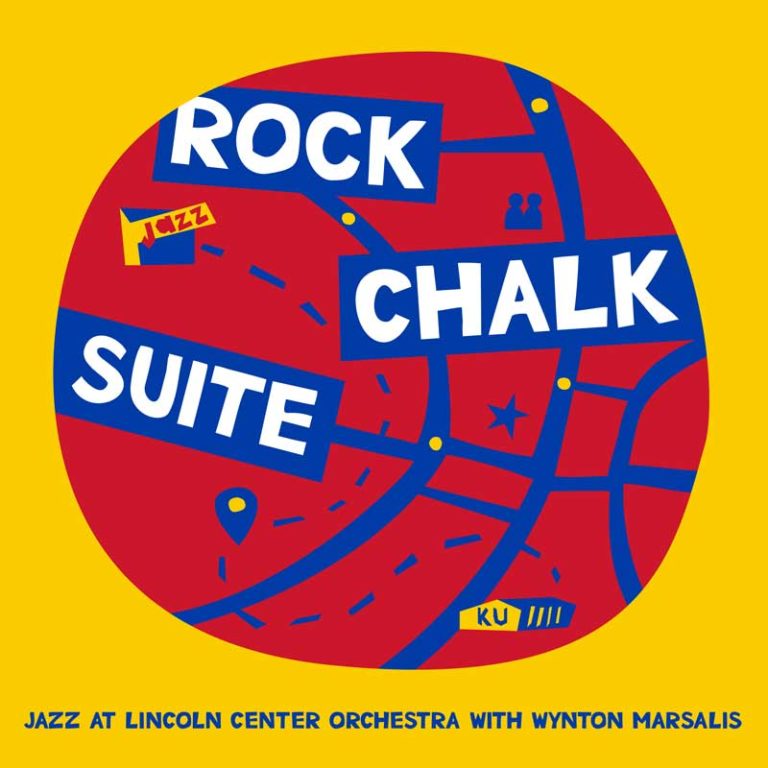 "In speaking with Wynton and the musicians after the world-premiere performance, there was a feeling among everyone that the music was so strong and the feeling was so strong it needed to be documented," Kwan says. "It's fantastic to finally see it in a place where many more people than those who were at the premiere can experience it. And with the [NCAA] tournament, we couldn't have asked for a better time to release it."
Blue Engine will offer a digital download of the 15-movement suite inspired by Wilt Chamberlain, Lynette Woodard, Paul Pierce and other Jayhawk greats starting March 20 at jazz.org/rockchalk. Major music services like Apple Music, Tidal and Spotify will also stream the album online.
Five years have passed since Kwan (who was vice president of concerts and touring for Jazz at Lincoln Center before joining Lied in 2014) proposed the project to commemorate the campus performing arts center's 25th anniversary.
"I do feel the circle is now complete," Kwan says of the recording. "But what's beautiful is that circle is now so much larger, because both the KU community and the Jazz at Lincoln Center community have  grown by collaborating to create something that's based on incredible jazz music and something that's incredibly important to KU and Kansas."