Alumna re-creates grandfather's WWII-era pose at Watson Library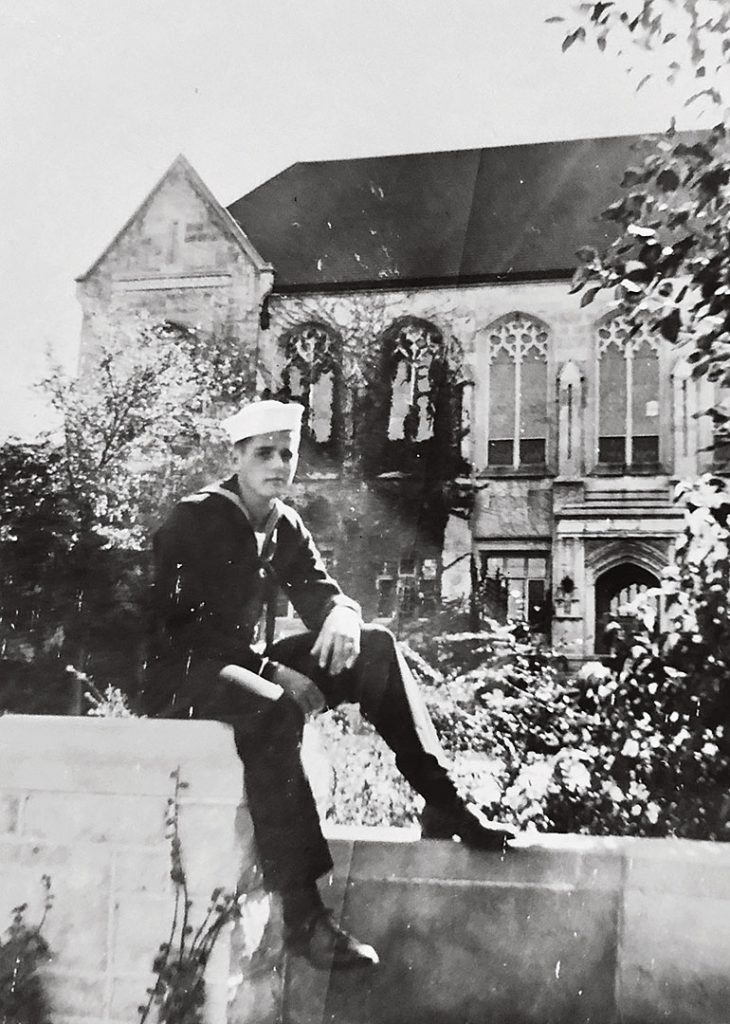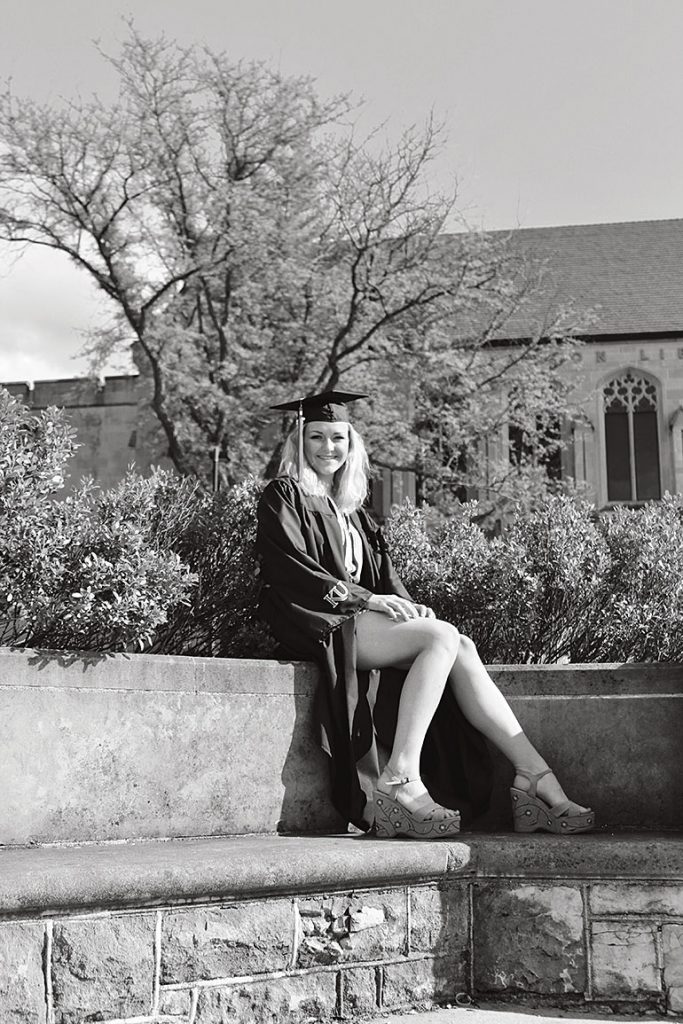 Proud of both his school and dashing Navy uniform, William John Ries, e'49, in 1943 paused to have a photograph taken in front of Watson Library, close to Jayhawk Boulevard. When his daughter, Maria Ries Raymond, last year found the photograph, along with two others from her father's KU days, she reached out to the Alumni Association, asking for help to identify locations.
Her daughter, Esther, was in her senior year at KU, and Maria hoped to re-create at least one of the images.
Two were likely at a fraternity house, but we couldn't be certain; the Watson Library shot, however, was a no-brainer, so Maria asked Esther to find that spot—where Granddad Bill had posed 75 years earlier—and smile for the camera. Despite the years, the familial Jayhawk bond was palpable. "When we walked up, I had the picture physically in my hand, and when I looked up at a picture taken so long ago and then saw the place where he posed, that's when I had that moment," she says. 
Esther, j'19, now working in Chicago, says her grandfather was her family's only other Jayhawk. Intrigued by scholarship opportunities, she made the drive from St. Louis, and Mount Oread sold her. 
"I really loved it," she says; that it was also her granddad's school was a bonus.
"So many people circle through the school and I was able to sit on a ledge that my granddad sat on. I thought it was a pretty cool idea."