Spencer adds alumni art to collection; Kansas compensates wrongfully convicted prisoner that law school helped free
Eleven works from the Spencer Museum of Art's blockbuster exhibition, "The Power of Place," have found a long-term home on the Hill.
The show, curated by Susan Earle, explored the literal and figurative use of place in the work of 30 KU alumni while also considering the role that the University campus and community play in shaping students who make art ["Infinite Layers," issue No. 2].
After the exhibition ended in June, the Spencer added to its permanent collection works by five artists: Cris Bruch, f'80; Lisa Grossman, f'00; Hock E Aye Vi Edgar Heap of Birds, f'76; Ryan RedCorn, f'04; and Bahkti Ziek, f'80.              
"It is beneficial and a special pleasure for us to have a long-term relationship with an artist before we acquire their work for the collection," says Saralyn Reece Hardy, c'76, g'94, Marilyn Stokstad Director of the Spencer. "In the case of the KU alumni artists exhibition, we had been following their work over time."
In curating "The Power of Place," Earle sought works of art that "contributed new ways of thinking about issues of place," Reece Hardy notes. "Adding these unique views to the collection, including significant contemporary work by indigenous artists, broadens the identities represented at the Spencer Museum."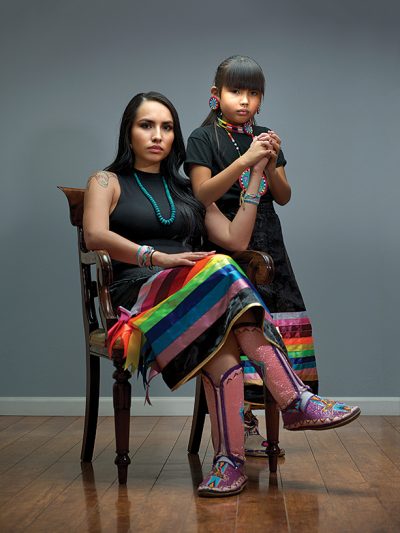 The state of Kansas agreed this summer to pay $1 million to Floyd Bledsoe, who was freed from prison with help from students and professors in the KU School of Law after serving nearly 16 years for a murder he did not commit ["Proven innocent," Hilltopics, issue No. 1, 2016].
Bledsoe, of Oskaloosa, was convicted in April 2000 for the murder and rape of his sister-in-law, 14-year-old Zetta "Camille" Arfmann. Floyd Bledsoe was charged after his brother, Tom Bledsoe, recanted a confession and accused Floyd of the crime.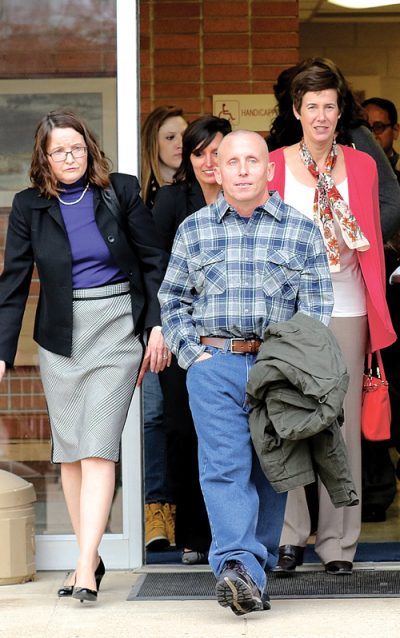 KU's Paul E. Wilson Project for Innocence and Post-Conviction Relief Remedies in the School of Law began working on Bledsoe's case in 2007. Professors Jean Phillips, l'90, director and clinical professor; Elizabeth Cateforis, l'94, clinical associate professor; and Alice Craig, g'90, l'95, supervising attorney, led the team, which included Kaiti Smith, l'13; Peter Conley, l'14; and Emily Barclay, l'15.
They helped prove Bledsoe's innocence with DNA tests of semen from a rape kit that had not been thoroughly analyzed following the murder, and testing of new evidence. An independent lab determined that the semen likely belonged to Tom Bledsoe. Shortly after those results were made public, Tom Bledsoe committed suicide, leaving behind a letter confessing to Arfmann's murder.