A KU sorority house's blaze of glory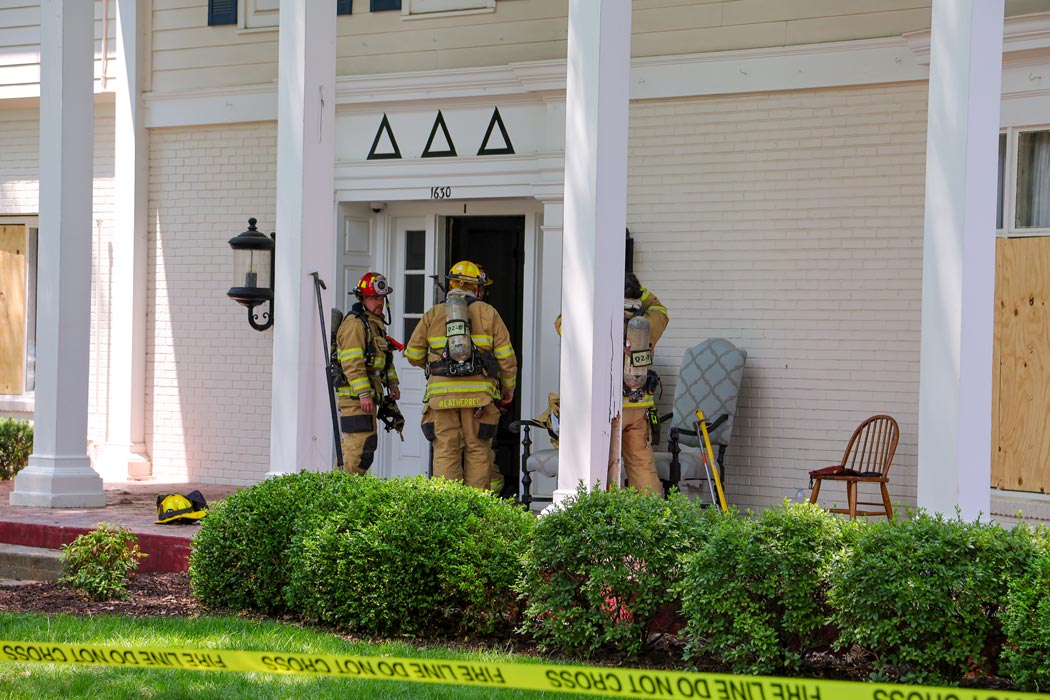 Fire crews in June swarmed the Delta Delta Delta sorority house on Oxford Road, but instead of putting out a blaze, they started a few of their own—of the simulated variety. The unique opportunity for firefighter training arose when the Tri Delts decided to raze their house, built in 1955, and replace it with a new brick home.
As announced in a news release from Lawrence-Douglas County Fire Medical, "theatrical smoke" reduced visibility inside the structure, which, according to Fire Chief Rich Llewellyn, "provides opportunities for firefighter training that are otherwise difficult or impossible to create."
Along with battling simulated blazes, fire crews from all three of the department's shifts conducted training in search and rescue, hose advancement, coordinated ventilation, and the proper use of power tools and ladders.
Going out in a blaze of educational glory: What more could a sorority house ask for?
Chris Lazzarino, j'86, is associate editor of Kansas Alumni magazine.