From coast to coast, Jayhawks make new connections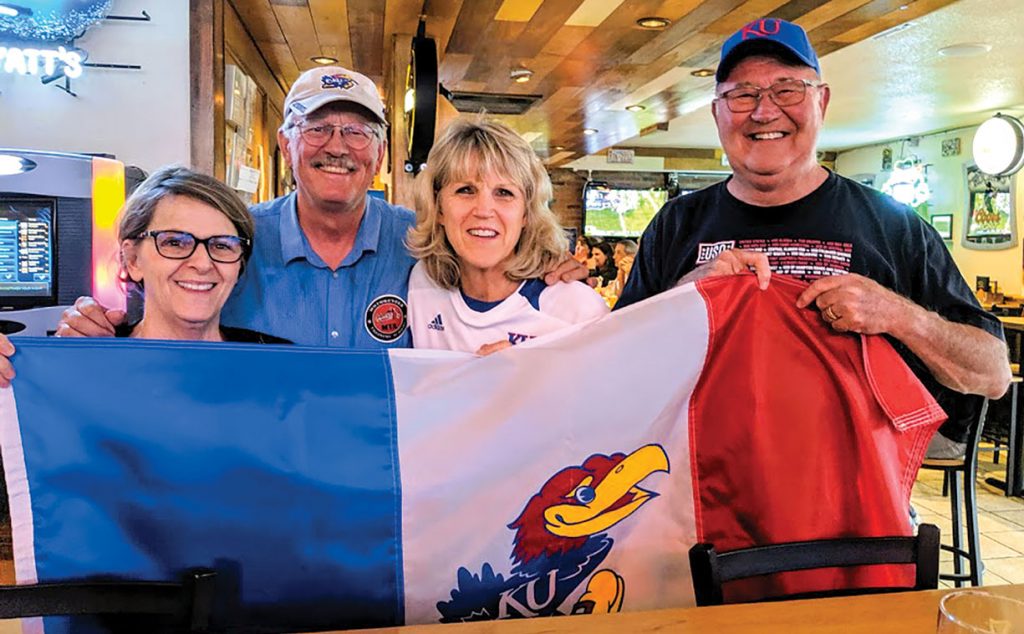 More than 160 alumni gathered Aug. 1 for the first Kyou Networking Day, an event that encourages Jayhawks to network and make connections in fun, relaxing environments.
The Alumni Association hosted 18 events across the country during the daylong experience, which included happy hours, breakfasts and coffees in California, Colorado, Kansas, Texas, Illinois, Florida and Washington, D.C. There also was an online networking event for those who couldn't participate in person.
Kyou Networking Day was designed to help Jayhawks at any career stage, from new graduates exploring job opportunities to established professionals interested in mentoring younger alumni or searching for their next hire. Participants were encouraged to pick up colorful cards that displayed useful information such as "I want to change careers," "I want to meet other alumni in my area" and "I need a job," which proved to be effective icebreakers at the events. The cards also helped track Jayhawks' reasons for attending:
55% wanted to meet other Jayhawks in their region
27% wanted to give back
21% wanted to explore career options and gain professional development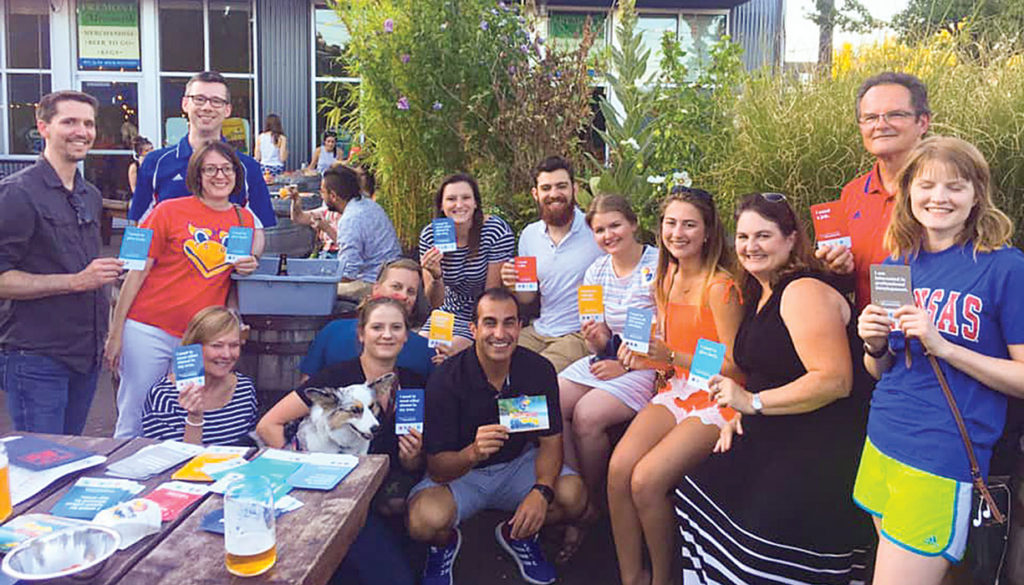 Hanna Hayden, c'18, who moved from Lawrence to Washington, D.C. this summer, participated in a happy hour near the U.S. Capitol. "I hoped to meet other people in the same boat as me, and to hear about other Jayhawks' experiences with job searching," she says.
Adam Brazil, c'07, PhD'19, who works remotely as program director for Project STEP-UP at KU, attended the Seattle event with his wife, Nicole Lawson, c'12, l'16, a prosecuting attorney for King County. "We're fairly new to Seattle," Brazil says, "so making personal connections was our primary focus. But we're also interested in hearing what other KU grads are doing professionally and how they've moved about. We're both early career folks, so we're just thinking ahead."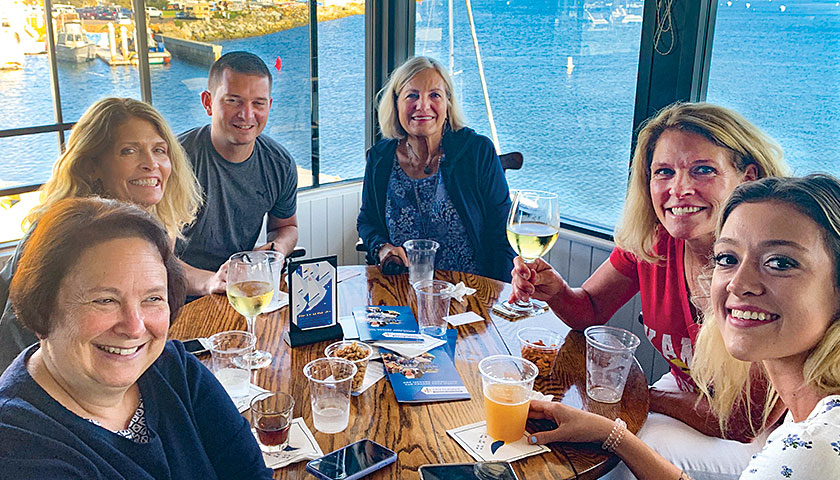 Kyou Networking Day is one of many benefits of the Jayhawk Career Network, which supports alumni through an online KU Mentoring platform and job board and provides critical resources and networking opportunities for Jayhawks at every career stage. Kristi Durkin Laclé, c'99, assistant vice president of the Jayhawk Career Network, hopes to expand the event next year and engage even more Jayhawks nationwide.
"We were thrilled with the turnout at the events hosted around the country," she says. "It was nice to see alumni come out for networking and career conversations, and we hope to continue to bring Jayhawks together to support all aspects of their careers."