Black Alumni Network honors standout Jayhawks
Six alumni will receive the KU Black Alumni Network Mike and Joyce Shinn Leaders and Innovators Award for their contributions to the University, their profession and their communities. The award is named for the late Mike Shinn, e'66, who helped found the KU Black Alumni Network and the Leaders and Innovators Project, and his wife, Joyce.
The six recipients will be honored Oct. 25 during the Black Alumni Network's biennial reunion. They are:
Katherine Conway-Turner, c'76, g'80, PhD'81
Jyarland Daniels, b'97
Bonita Gooch, j'77, g'78
Eva McGhee, PhD'95
Ivory Nelson, PhD'63
Norma Norman, d'67, l'89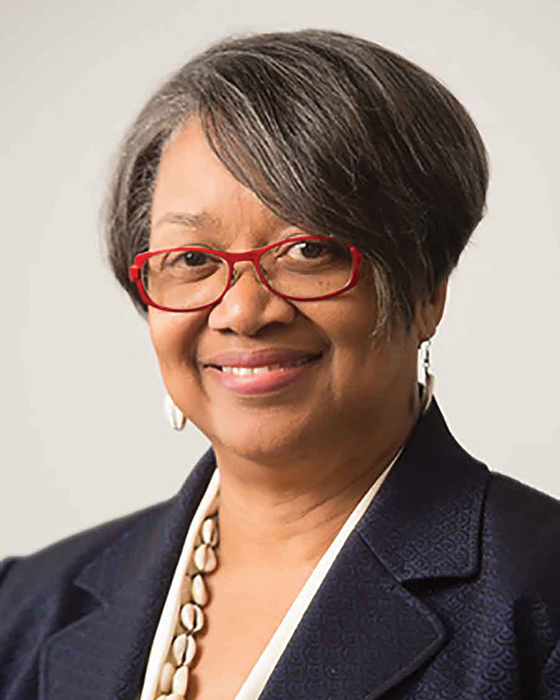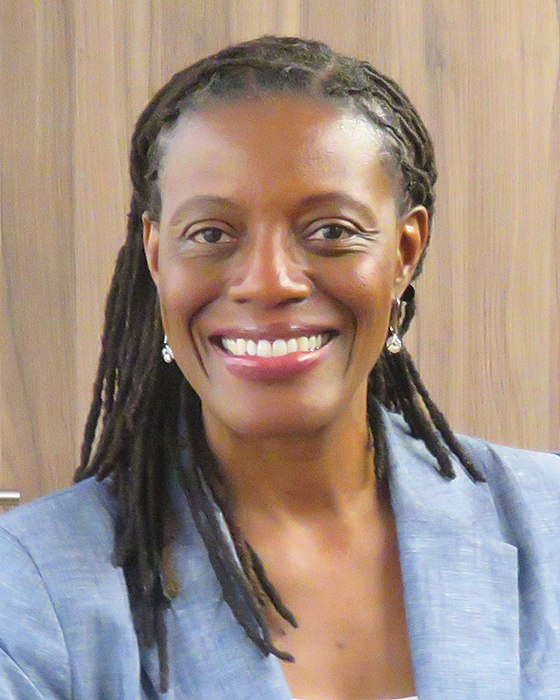 Conway-Turner, of Buffalo, New York, has been a leader in higher education for more than 20 years. Before becoming president of Buffalo State College-State University of New York in 2014, she served as provost and vice president of academic affairs at Hood College and State University of New York, and dean of the College of Liberal Arts and Social Sciences at Georgia Southern University. A first-generation college student, she advocates for affordable tuition and food security for those who are underserved.
She serves on several national, state, and local committees and boards, including Haiti Outreach Pwoje Espwa (H.O.P.E.), based in Rochester, New York. As chair of the organization's education committee, she travels frequently to Borgne, Haiti, to assist community members with health, education and economic efforts. She also created Bengals Dare to Care Day, an annual community service project at Buffalo State College.
Daniels, of New York City, is a steadfast advocate for social justice and racial equity. After graduating from KU, she launched her career in marketing and public relations and worked with several Fortune 500 companies, including Johnson & Johnson and Ford Motor Company, before earning her law degree from Wayne State University in Detroit, where she focused on education and civil rights law.
She has since served as executive director of the Truth and Reconciliation Commission in Detroit, and in 2016 she founded Harriet Speaks, an equity and inclusion consulting firm that provides services for corporations, government agencies and educational institutions nationwide. Most recently, she was appointed interim chief communications officer of the NAACP Legal Defense Fund.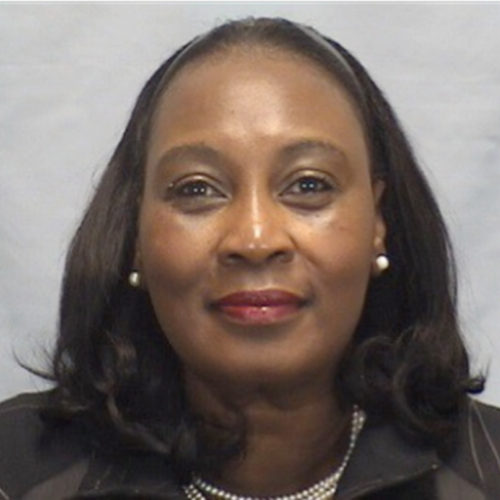 Gooch, of Wichita, is a veteran journalist, community activist and entrepreneur. She owns TCV Publishing, which produces several local newspapers, including the Community Voice, the Tanker Times and the Big Voice. As editor-in-chief of the Community Voice, which features news, issues and interests of the African American community, she has been honored with the U.S. Small Business Administration's Media Advocate Award and two Kansas Press Association awards.
She volunteers for several organizations, including the American Red Cross and the Kansas African American Affairs Commission, and she has received numerous awards for her leadership and community service.
McGhee, of San Francisco, is a scholar and humanitarian whose research focuses on health disparities in African American and Hispanic women. One of her most notable accomplishments is the discovery of the candidate gene for Coffin-Siris Syndrome, a rare genetic disorder. Her research has been widely published, and she contributed to a report for President Barack Obama on HPV vaccinations. She currently serves as assistant professor of medicine at Charles R. Drew University of Medicine and Science in Los Angeles. 
As a professor, she has mentored hundreds of students in medicine, nursing, pharmacy and science, and she established a scholarship program for high school students at Mount Zion Baptist Church in San Francisco.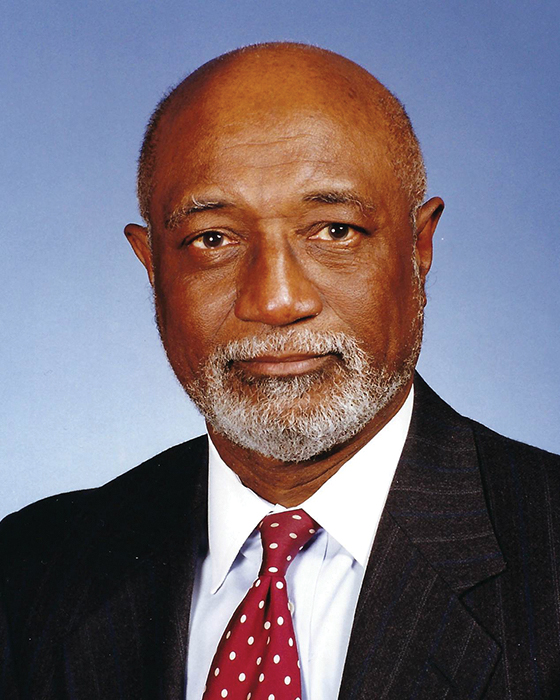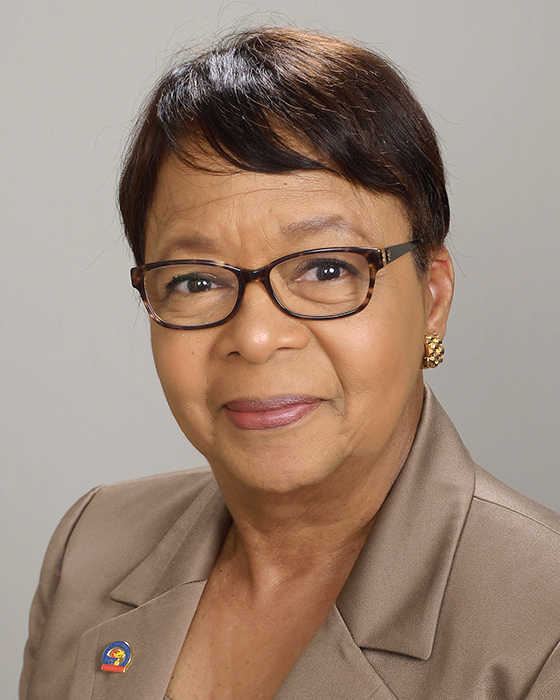 Nelson, of Houston, has had a long and distinguished career as a scientist, educator and leader in higher education. At KU, he was the first African American student to receive a doctorate in analytical chemistry and to be inducted in Sigma Xi, a scientific research honor society. In 1986 he became chancellor of the Alamo Community College District in San Antonio and later served for more than seven years as president of Central Washington University in Ellensburg, Washington. In 1999 he became president of Lincoln University in Pennsylvania, where the Ivory V. Nelson Center for the Sciences was built in 2009, two years before his retirement. His career in higher education also includes receiving a Fulbright Lectureship.
A recipient of the Alumni Association's Distinguished Service Citation in 1998, he has served as director of the Greater Philadelphia Chamber of Commerce and was appointed by the governor of Washington to the Washington State Commission on Student Learning.
Norman, of Georgetown, Texas, has devoted her career to education and human resources. She served as an elementary school principal in California and managed a state education-certification program before moving to Las Vegas, where she directed employee and labor relations at the Bellagio Hotel for 10 years. She later served as a civil rights officer for the Department of Transportation in Nevada and as a human resources counselor and employee relations coordinator for the Texas Workforce Commission.
She has volunteered in her community for several years, working with the MGM Mirage Resorts Diversity Champion Program in Las Vegas; the Human Resources Management Association in Austin, Texas; and the Northeast Economic Development Corporation in Kansas City, Kansas. She was inducted in the Topeka High School Hall of Fame in 2008.