Legacy isn't only about the past
Meeting students as I walk into the Spencer Museum of Art has been one of the treasured daily joys across my years at KU. As we pass one another, I imagine future generations of Jayhawks—seeking, learning, hoping for a place to belong and a way to make a difference in the world. Our well-considered campus restrictions during the time of COVID abruptly ended these person-to-person encounters, which we once took for granted.
As the museum has begun reopening, we are again greeting students, and still I wonder how they will discover friends, mentors, a calling, research paths, a desire to embrace adventures abroad, or, like me, find sustained and intense engagement with creative work. Will they go to art museums throughout their lives, attend concerts, look forward to reading slowly and deeply, and develop curiosity and empathy?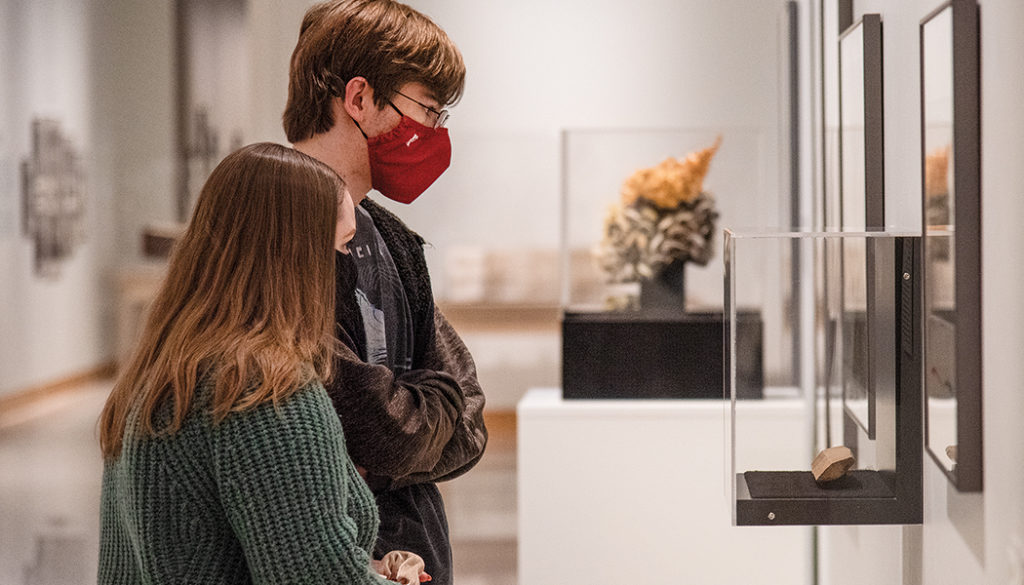 Educational alchemy can occur at a large public research university because artists, designers, nurses, engineers, historians, planners, writers, scientists and philosophers encounter one another at work and play. They tangle with unfamiliar ideas and perspectives and learn from different ways of knowing the world. I watch in eager anticipation for the students who will elevate, jostle, challenge and rock the KU we know. They are all around us—students who will bring us new visions of who we can be. I strive to be ready for them and their committed and focused perspectives on climate change, racial justice, disparity, accelerating technology and global connectedness. KU students today are thoughtful and informed. They are digitally fluent and comfortable with classrooms in dispersed locations, welcoming the opportunity to connect and engage with people beyond the borders of their own hometowns. They embrace others in their otherness.
The University is an organic system of opportunities to experience, enact and practice ways of working and learning together in global societies. KU offers the chance to learn and respect difference and to live on a shared planet, and at the Spencer Museum we strive to represent a diverse range of lived experiences and encourage exploration and understanding through art. I fervently hope that in the days to come, students receive what I have been so generously given by the University—a chance to be part of a legacy larger than myself.
"Legacy" does not call us to adhere to sameness or protect the world as it used to be; "legacy" calls us to carry core purposes tightly, but, as artist Grayson Perry advises, to "hold your beliefs lightly." To advance our most fundamental purposes, we must change and adapt, question, listen and learn again. Legacy goes beyond the surge of waving wheat and the throat-catching sight of graduates proceeding through the Campanile. Our legacy in action will be rethinking our future by repairing past ignorance and harm. To shape the future in a KU tradition is to live the inquiry, embrace contradictions and devote ourselves to education and research that strive for a sustainable and equitable future.
As we join arms and sing the alma mater, it is important to remember that we have work to do—good, worthy work—to make KU a golden valley for all.
As we plan beyond the grim days of pandemic, a first step for the University we love is to remind ourselves to never again take for granted our seemingly small interactions, the daily opportunities to learn and flourish in each moment. KU is a place where we can take our inherited world and grow it in a new direction—glorious to view.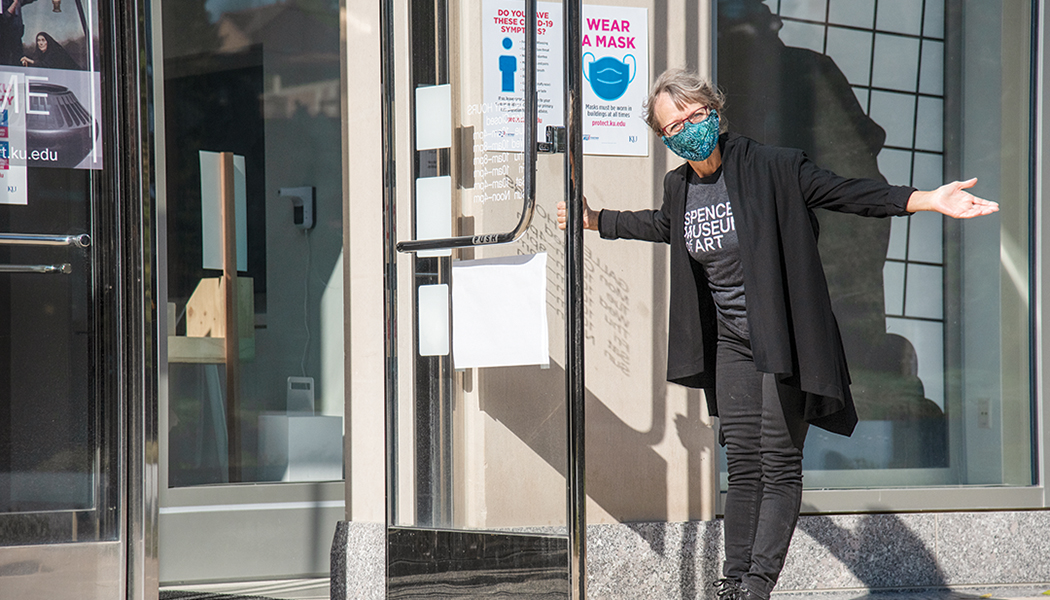 Top photograph by Ryan Waggoner; bottom photograph by Jeffrey McKee.