Milestones, money and other matters
Study abroad ranked, professor receives award, Honors Program earns high marks, cell phone study, engineering record
A 2020 Open Doors Report on International Education Exchange ranked KU 22nd for undergraduate study abroad participation among 188 public doctoral-granting higher education institutions. In the 2018-'19 academic year, KU had 1,118 undergraduate study abroad students, accounting for a 28.8% rate. A total of 1,323 graduate and undergraduate students participated in credit-bearing international activities during the year.

Professor Emerita of English Elizabeth Schultz, one of KU's original February Sisters and founder of a Douglas County Community Foundation fund that supports efforts to preserve and understand nature, received the 2020 Tom and Anne Moore Peace and Justice Award from Ecumenical Campus Ministries and the Lawrence Coalition for Peace and Justice. A Melville scholar who retired in 2001 after 34 years at KU, Schultz, assoc., co-organized the University's first Earth Day celebration and helped launch the African and African American Studies department. The Elizabeth Schultz Environmental Fund has awarded more than $325,000 in grants since 2005.
High marks

The University Honors Program in 2020 was top rated for the eighth consecutive year by INSIDE HONORS: Ratings and Reviews of 40 Public University Honors Programs. KU's program earned high marks for overall excellence in honors curriculum, student achievement of prestigious awards and its living-learning community in partnership with Student Housing.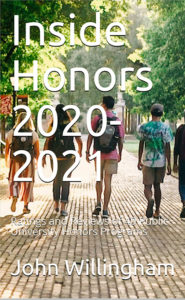 Resist the temptation

Put down your mobile phone in meetings. That's the succinct finding of a recent study by KU communication studies researchers. Beyond the obvious, however, data show phone usage is viewed far more negatively than laptops or notepads, which Assistant Professor Cameron Piercy attributes to "introspective illusion": justifying our own phone usage as necessary while suspecting others of distracted scrolling. Even if phones are OK with the boss, the habit is still judged 30% more harshly than using computers or notebooks. "The effect for the phone is ginormous," Piercy told KU News Service. "It's as big an effect as you'll ever see in a social-science study."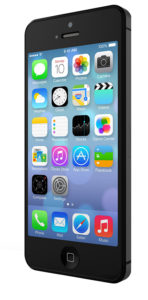 Record grads

The School of Engineering set new marks for graduates by awarding 48 doctorates and 536 bachelor's degrees for 2019-'20, increases of 118% and 76% since 2009-'10. Enrollment over the decade grew from 1,751 undergraduates to 2,545 and from 189 doctoral students to 212. The growth results in large part from the 2011 Kansas Engineering Initiative Act. Industry leaders and the Kansas Board of Regents are urging legislators to extend the program for another decade.