Retention and grad rates rise, helping limit enrollment decrease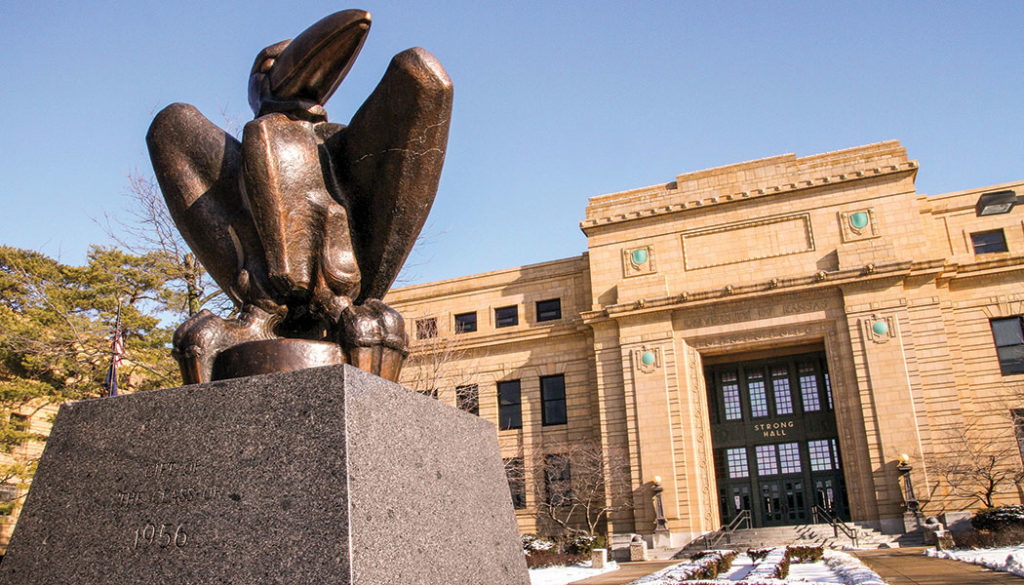 Overall enrollment dipped slightly this year, but improvements in several key metrics suggest that the University's efforts to increase the quality and diversity of incoming classes and improve their success in subsequent years are working.
Enrollment across all campuses this fall is 28,423 students, a decline of 87 students (0.3%) from last year. The dip ends a streak of five consecutive years of growth, but overall student numbers are still on an upward multi-year trend.
"Given the national context of declining college enrollment, along with regional population trends, we are pleased to have held the line on enrollment for the past seven years, and we view this as validation of our efforts to recruit and retain top students," Chancellor Doug Girod said in a statement announcing the annual data released Oct. 2 by the Kansas Board of Regents. "Of course, more meaningful than enrollment are institutional metrics related to retention, graduation, talent and diversity, and this year's record-setting performance in these areas demonstrates that KU is successfully enrolling talented students who go on to graduate in a timely manner."
The one-year retention rate now stands at an all-time high of 86.2%. The four-year graduation rate is 49.8% (the seventh all-time high in eight years) and the six-year graduation rate is 66.5% (the second consecutive all-time high).
This year's freshman class also set all-time highs for GPA (3.64, the fourth-consecutive high) and minority population (24.2% of the entering class). Overall, 22% of KU students are minorities, the 19th-consecutive all-time high.
Overall enrollment gains were driven by increases at KU's Edwards Campus, which has risen by 24.5% over the past three years, and at KU Medical Center, which has jumped 12.5% over the past five years. KUMC's current student body, 3,794, is its biggest ever.
"The success we are having today is the result of bold, strategic decisions we made in past years," Girod said. "While this year's record-setting metrics are worthy of celebration, we must not get complacent given the long-term enrollment challenges facing higher education. We must continue to find new ways to recruit and retain top scholars, and we must recognize the reality that it will be harder than ever to do this."