Talk and squawk in the news
"Spider-Man ended up finding me on Instagram less than 24 hours after I posted the picture, which was an awesome message to receive."
—Photographer Griffin Hastings, who captured a shot of the Marvel mascot—crowd-surfing in a shopping cart, naturally—near Ninth and Massachusetts streets after KU defeated North Carolina April 4 in the national championship game.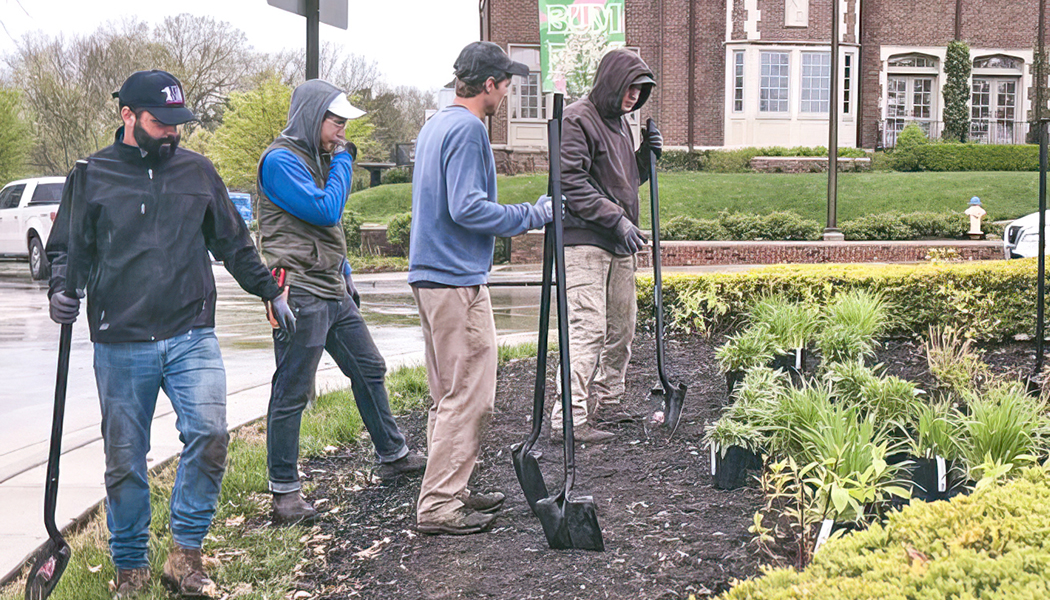 "We aren't going to let some rain prevent us from a quick turnaround on KU campus color for our #KUgrads. You worked hard, we do too."
—@KUGrounds tweet on May 2, one of many from KU's landscaping and grounds crews. Named the best new social media account by KU Information Technology,@KUGrounds also highlights news you can use—Tulip bulb sale at KU Surplus! Prairie Acre renovation! Buddy System safety reminders!—making it a must-follow for Jayhawks near and far.
Good morning! If you hear any droning, ritual chants in your workplace today, that's just a Kansas fan still celebrating."
—Sports writer Chris Branch, leading off The Athletic's April 5 daily email update.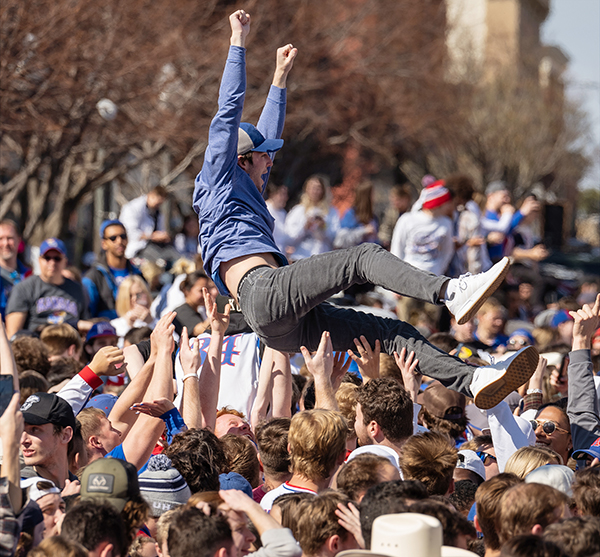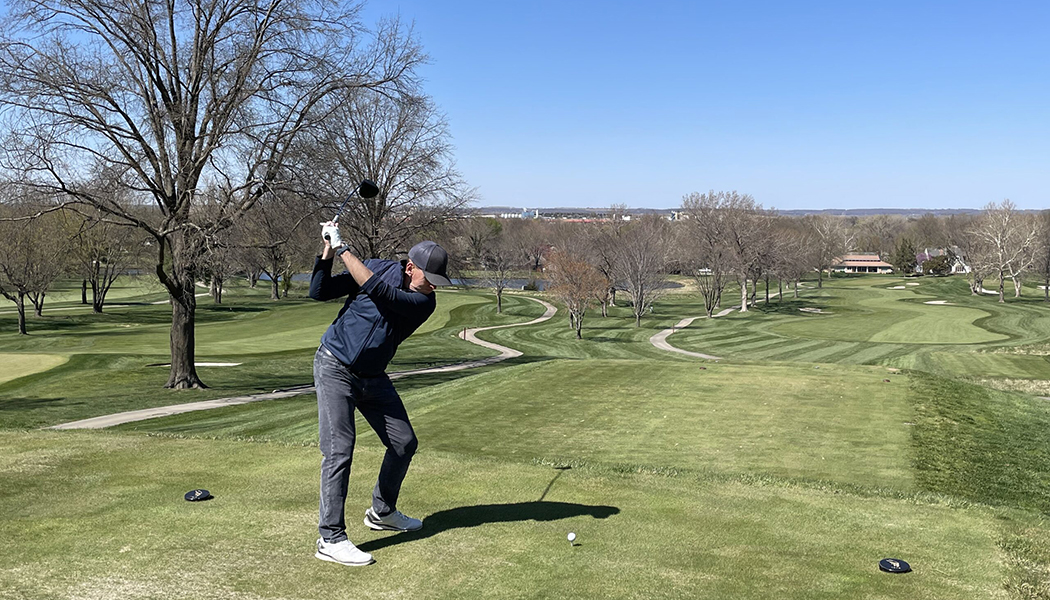 "When it comes to breakfast, the chicken's involved, but the pig's committed."
—Lawrence Country Club golf pro and KU All-American Chris Thompson, b'99, on why he played 96 holes in 11 hours at six local courses in April. The longtime supporter of the Kaw Valley Junior Golf Foundation wanted to deepen his commitment to the nonprofit's mission of promoting youth golf in northeast Kansas, he told the Lawrence Journal-World, "and this seemed a great way to do it." Thompson's golf-a-thon raised $5,000.