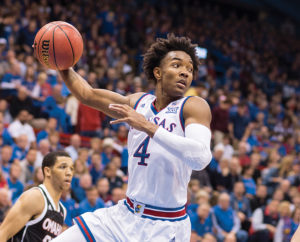 "Take me off the list and put Devonte' Graham on there. I don't deserve to be on there."

—Dallas Mavericks guard Luka Doncic, to Brad Townsend of the Dallas Morning News, when told he was one of three finalists for the NBA's Most Improved Player Award. With All-Star Kemba Walker leaving Charlotte for Boston, Graham, c'18, averaged 18.2 points and 7.5 assists in his second season with the Hornets.
"When I tried on the white coat, immediately as they handed it to me at the Health Education Building, it felt like life was starting all over again! Like I had just opened a completely different book of life than I had before, and I was excited for it."

—De'mond Glynn, incoming med student, who participated in the School of Medicine's annual White Coat Ceremony, which marks first-year students' entrance into the medical profession. This year's class celebrated during a video conference as family and friends cheered the students from long distance—via 771 different screens.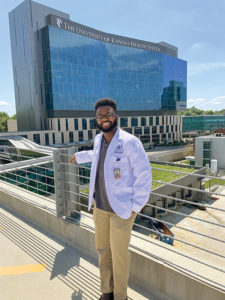 "Time diminishes us all. I no longer run four-minute miles. In fact, I'm not sure I can run a four-minute half mile. And while the applause and cheers of men fade, nothing can take away from me those moments when I was young in full flight down the final backstretch, the wind in my face, wings on my feet, powering away from my opponents. There was a purity in those times when my mind overcame a tired body. And for those few glorious moments, I would slip the bonds of the physical, and I was freed. I had won."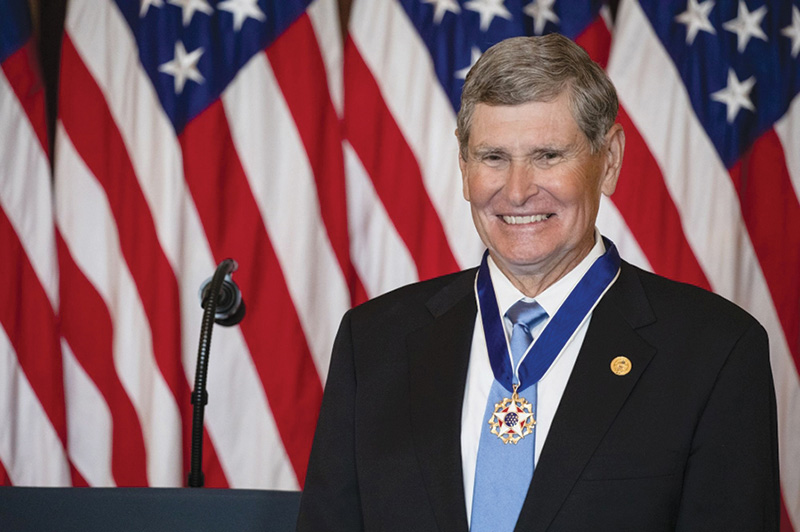 —KU All-American and Olympic medalist Jim Ryun, j'70, accepting the Presidential Medal of Freedom July 24 from President Donald Trump.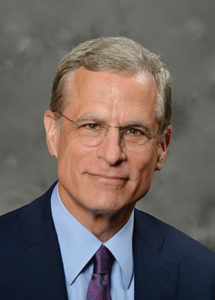 "If we all wore masks, I think that's probably the most important thing we can do right now to make sure that rebound is faster, not slowing."
—Robert Kaplan, b'79, Dallas Federal Reserve Bank president, on the best way to help jobs and economic growth recover in the wake of statewide shutdowns brought on by the COVID-19 pandemic. Kaplan made his remarks during a July appearance at the National Press Club in Washington, D.C.