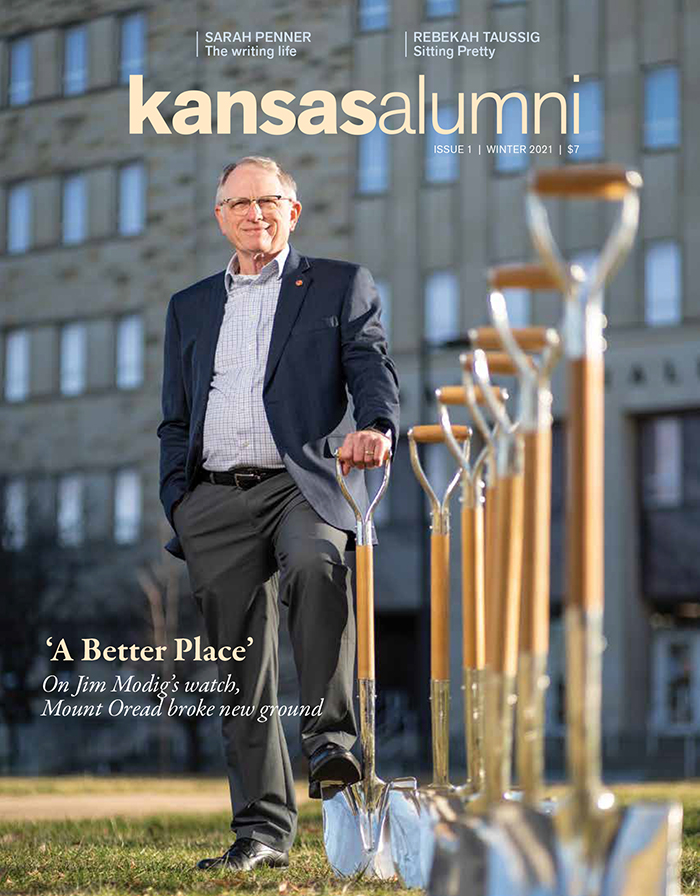 And I quote
A letter you published [Lift the Chorus, issue No. 1] "instantiates" for me this quotation from Henry Fowler.
"Display of [supposedly] superior knowledge is as great a vulgarity as display of superior wealth—greater, indeed, inasmuch as knowledge should tend more definitely than wealth towards discretion and good manners."
–William Bradley, c'77, l'80
Overland Park
Day brightener
Hooray for our Jayhawk's bright colors found in the winter issue of Kansas Alumni. The excellent writing, colorful design and photo layouts are terrific examples of a magazine standing among good company from other colleges and universities. An award-winning production perhaps?
–Janis Brown Hutchison, '72
Lawrence
Care correspondent for the KU Retirees' Endacott Society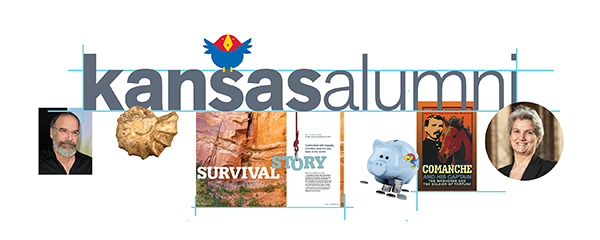 Redesign all good
Something wonderful happened yesterday, thanks to you and yours! I actually read the new alumni magazine. All the way through. For the very first time.
What a metamorphosis! Everything makes for good reading. Good content, layout, topics and writing. I even like the non-reflective paper stock!
Thank you, thank you. I'm only a Jayhawk by marriage, but am thoroughly devout.
–Wilda Sandy, assoc.
Prairie Village
Editors' note: Due to a reporter's misunderstanding, a profile of Brig. Gen. Kevin Admiral ["Army commandant relishes dynamic career in tanks, not Tomcats," issue No. 3, 2020] incorrectly described Admiral's father as a student at the Command and General Staff College at Fort Leavenworth. His father worked at the fort's Directorate of Information Management. We regret the error.
Drop us a line
We welcome letters to the editor. The Alumni Association and the University remain committed to free speech and the rights of all individuals to express their differing personal views, including those that others might find challenging or inappropriate. Letters appearing in Lift the Chorus represent only the authors' opinions, and Kansas Alumni reserves the right to edit as needed for clarity and as space requires. Please limit responses to 350 words, and send them to kualumni@kualumni.org or 1266 Oread Avenue, Lawrence, KS 66045-3100.