Ties to Chinese university lead to indictment for KU researcher
"Tao is alleged to have defrauded the U.S. government by unlawfully receiving federal grant money at the same time that he was employed and paid by a Chinese research university—a fact that he hid from his university and federal agencies," Assistant Attorney General for National Security John Demers said in a statement released by the United States Attorney's Office, District of Kansas. "Any potential conflicts of commitment by a researcher must be disclosed as required by law and university policies. The department will continue to pursue any unlawful failure to do so."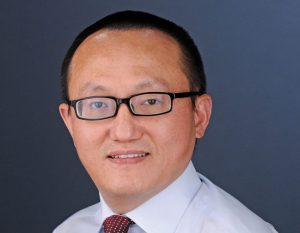 The indictment alleges that Tao signed a five-year contract in May 2018 with Fuzhou University in China to serve as the Changjiang Scholar Distinguished Professor. At the same time Tao was conducting research at KU funded by grants from the U.S. Department of Energy and the National Science Foundation.
On annual conflict of interest reports required by the Kansas Board of Regents and filed with KU, Tao claimed no conflicts of interest, according to the U.S. Attorney's Office.
The indictment alleges that Tao received more than $37,000 in salary paid for by the DOE and NSF contracts. A conviction could mean up to 20 years in federal prison on the wire fraud count, and up to 10 years on each program fraud count.
In an email to the KU community when the indictment was announced on Aug. 21, Chancellor Doug Girod noted that the University discovered the potential fraud and reported it to authorities. The U.S. Attorney's Office credited KU with assisting in the FBI's investigation.
"We can and should, however, reaffirm our commitment to the collaborative environment that serves as a cornerstone in the pursuit of scientific knowledge," Girod wrote. "International scholars—including those from China—are critical to our success, and they play a vital role in our educational and research enterprises."
At the same time, he noted, the University has a responsibility to protect "the integrity and security of our research, including the research we undertake on behalf of federal research granting agencies and, ultimately, U.S. taxpayers."
Last summer the University launched the Office of Global Operations and Security to help faculty and staff conduct international work safely and securely. One result of that effort was creation of a restricted party policy, which ensures the University is complying with U.S. regulations that prohibit transactions with parties that appear on government restricted lists.
"As with all of our efforts in this area," Girod wrote, "our goal is to reduce risk and act strategically while still fulfilling the mission of the University."
Read more on KU's restricted party policy here .